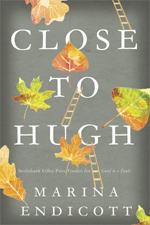 Here are the books I read in 2015, with links to reviews (here on this blog or on Goodreads) where I have them. (I confess that I didn't get many books fully reviewed this past year. I'll try to improve in that department in the upcoming year.) As I've done in previous years, this is an exhaustive, "all of" list, not a "best of" list.
I continued my commitment in 2015 to a daily devotion to at least one poem … and usually more, as friends on Twitter continued to generously share their poem choices and reflections via the #todayspoem hashtag. Now four years in, I haven't missed a day, both contributing and enjoying selections from others in this edifying and vital communal experience. I've now pondered the works of well over 800 unique poets, writers, songsmiths and wordsmiths I've revisited or unearthed myself, and countless more via others wielding that often revelatory hashtag. On into its fifth year, I'm continuing with my #todayspoem habit every day heading into 2016, and I hope many will continue or join anew.
I also celebrated some uniquely beautiful books in 2015, including:
Here are the books I read, reread and read aloud in 2015. Wherever I go, I try to carry a book with me, so for each book, I'm also going to try to recall where I was when I was reading it.
The Gallery of Lost Species
by Nina Berkhout
(reread)

I read this book at my desk in my home office, as I prepared the readers' guide / book club questions for this book, offered by House of Anansi Press.

Mrs Killick's Luck
by Christina Fitzgerald

As this book is in somewhat delicate condition, I never took it out of the house. I read this book at my desk in my home office and at the dining room table.

Hard Light
by Michael Crummey
(reread)

I toted this book everywhere – on the subway, on the streetcar, in coffee shops while waiting to meet up with friends.

Fire and Air
by Erik Vlamincky, translated by Paul Vincent

This is another book I recall reading on transit.

The First Bad Man
by Miranda July

Not only did I take this book with me on transit, but I was finishing the last few pages as I took the subway to see Miranda July at an Appel Salon event at the Toronto Reference Library.

Heading to @miranda_july event tonight, I was reading the last few pages of quirky, gorgeous, sweetly wrenching The First Bad Man.

— Vicki Ziegler (@bookgaga) January 30, 2015

10:04
by Ben Lerner

I was so wrapped up in this book that I had it with me when we went to see The New Pornographers at the Danforth Music Hall in early February, and I was reading it before the show started.

Life is About Losing Everything
by Lynn Crosbie

I was definitely reading this book on the subway.

The Devil You Know
by Elisabeth de Mariaffi

I read this book several times on the subway, including when I went to the Rowers Reading Series to hear Elisabeth de Mariaffi read from it. (She read a section I'd already read, if I recall correctly …)

Into the Blizzard
by Michael Winter
(read aloud)

This book was our (my husband and I) read aloud book over winter 2015. Typically, I read aloud while my husband concocts wonderful dinners for us – he's an amazing chef. So, most read aloud time is in our cozy kitchen, around the cooktop island, accompanied by a glass or two of wine.

Breathing Lessons
by Andy Sinclair

Both the engrossing story and the neon book cover brightened up a few subway rides.

Backup Singers
by Sommer Browning

I remember reading this poetry collection in the kitchen and at the dining room table.

This tea and #poetry afternoon break could become a habit … (cc @vagtalk) pic.twitter.com/iJQGyKVdeJ

— Vicki Ziegler (@bookgaga) February 28, 2015

Her Red Hair Rises With the Wings of Insects
by Catherine Graham

I took this poetry collection with me on a few errands, and I recall dipping into it while in the vet clinic waiting area, for example.

Safely Home Pacific Western
by Jeff Latosik

This poetry collection accompanied me on several subway rides.

The Amazing Adventures of Kavalier & Clay
by Michael Chabon

I read this book in my home office as I followed along online as part of the One Book, One Chicago reading sprints. The Amazing Adventures of Kavalier & Clay is a lively, addictive read perfectly suited to that participatory format. Our dog Fionn was often my company during reading sprints.

He's snoring a bit, but my dog is still very good company for this Kavalier & Clay #OBOC #readingsprint … pic.twitter.com/gWiIGxbnuQ

— Vicki Ziegler (@bookgaga) February 13, 2015

My October
by Claire Holden Rothman

I recall reading this book on a restaurant patio on a surprisingly warm spring evening while waiting for a friend.

The Road In Is Not The Same Road Out
by Karen Solie

I won a copy of this at the Anansi Poetry Bash, and started reading it on the subway ride home that very evening.

Human Voices
by Penelope Fitzgerald
(reread)

This is another delicate book not allowed out of the house. I recall reading it snuggled in my favourite reading chair and in bed.

A Serious Call
by Don Coles

I recall that this poetry collection was my calming companion when I got stuck on the subway for a protracted delay one evening.

One Night in Mississippi
by Craig Shreve

I distinctly remember reading this book at the cottage in early spring.

Close to Hugh
by Marina Endicott

I got in some late spring/early summer porch reading with this wonderful book.

Daddy Lenin and Other Stories
by Guy Vanderhaeghe

I remember reading this book in the comfy reading chair in our loft bedroom at the cottage.

I Shall Not Hate / A Gaza Doctor's Journey
by Izzeldin Abuelaish

I recall the bright sunshine at the cottage contrasting sharply with this somber but ultimately inspiring book.

Something Crosses My Mind
by Wang Xiaoni, translated by Eleanor Goodman

I remember reading this poetry collection both at the cottage and at home.

Tell
by Frances Itani

I definitely remember reading this book while relaxing on the dock at the cottage. In fact, I was so engrossed in it at one point that when I glanced up, a loon was swimming very close to the dock.

Dock reading, continued … @thenewquarterly @VehiculePress @millstreetbrew pic.twitter.com/Ah7FwnhIoE

— Vicki Ziegler (@bookgaga) July 15, 2015

Just Kids
by Patti Smith

This is another book I gobbled up while relaxing on the dock at the cottage.

Dock reading, continued … @quillandquire pic.twitter.com/JQwT5dSYPd

— Vicki Ziegler (@bookgaga) July 16, 2015

Where Did You Sleep Last Night
by Lynn Crosbie

I vividly recall reading a large chunk of this book on a long drive home from the cottage.

Split
by Libby Creelman

I read this book at the cottage, on the dock, on a sunny rock, and indoors when the bugs were fierce.

Loving Day
by Mat Johnson

When I'm alone at the cottage, I read while I'm eating. I recall reading this book at the cottage dining room table, with sunlight trickling in through the trees at the front of the cottage, with the pages of the book propped open with a chunk of quartz that I keep expressly for book-propping-open purposes.

The Green Road
by Anne Enright

Not only did I savour this book while alone at the cottage, but I had a wonderful discussion about it with one of my cottage neighbours while walking the dogs one morning.

Wrapped in Plastic – Twin Peaks
by Andy Burns

I have very fond and vivid memories of reading this book, accompanied by a mini binge watch of Twin Peaks on DVD, over a few rainy days alone at the cottage. I set up a portable DVD player in the loft bedroom, curled up in a comfy chair with book, popcorn and bourbon, and had myself a wonderful, spooky time with Agent Cooper et al.

Daydreams of Angels
by Heather O'Neill

I remember reading this book in the waiting room at the doctor's office. I'm always very glad to bring my own reading material to waiting rooms …

What You Need
by Andrew Forbes

I definitely recall reading this book on a number of subway and streetcar rides.

Fifteen Dogs
by Andre Alexis

This book was another much appreciated transit companion … although the book rendered me verklempt more than one in public.

Outline
by Rachel Cusk

This book was my travel companion on a sunny autumn day when I took the subway to Harbourfront for Word on the Street, then took the Spadina streetcar and subway to the High Park Reading Festival, and then took the subway home in the evening when the High Park poetry readings were over.

Martin John
by Anakana Schofield

Is it kind of ironic that I read this book on the subway?

Malarky
by Anakana Schofield

This book was another constant transit companion.

Arvida
by Samuel Archibald, translated by Donald Winkler

I carried this book with me to and fro on the subway to International Festival of Authors (IFOA) events, and often read it between events, too.

Sideshow Concessions
by Lucas Crawford

In addition to Arvida, I also had this poetry collection with me during IFOA visits. Before a reading, I recall sitting upstairs in the Queens Quay building, gazing out at Lake Ontario, reading a few poems from this collection, alternating with stories from Arvida.

How You Were Born
by Kate Cayley

I remember purchasing this very fine short story collection at IFOA. I remember reading it during a wintry visit to the cottage.

Always a pleasure to support great authors, publishers and booksellers @ifoa #IFOA36 pic.twitter.com/3K96lVcbCh

— Vicki Ziegler (@bookgaga) October 25, 2015

Twoism
by Ali Blythe

I distinctly recall reading this poetry collection on the subway, and getting a look from a young woman across from me of that special recognition that readers give each other.

The Good Dark
by Ryan Van Winkle

This poetry collection was another fine transit companion.

His Whole Life
by Elizabeth Hay

I tend to drift off after just a few pages when I read in bed, but this book held my attention and often kept me awake, but in a good way.

Dear Leader
by Damian Rogers

I distinctly recall reading this poetry collection while sitting in a pub, having a beer and waiting to meet my husband for dinner. I was especially grateful to have those poems for company, as all the screens in the pub, which normally showed sporting events, were all tuned to some infuriating and violent breaking news about which I'd had enough.

Makarska
by Jim Bartley

This novel was an excellent and absorbing subway companion during a week when I had a lot of appointments, meetings and errands to run.

Confidence
by Russell Smith

I was reading (and being charmed by) this book at a restaurant while waiting to meet a friend for dinner, followed by the Tafelmusik rendition of Handel's Messiah at Koerner Hall.

A Whole Life
by Robert Seethaler

I was reading this book as we drove from Toronto to Kitchener on Christmas morning to visit with family.
In 2015, I read 31 works of fiction (novels and short story collections), 11 poetry collections and 4 works of non-fiction.
Currently in progress, heading into 2016:
Hope Makes Love
by Trevor Cole

Just Watch Me – The Life of Pierre Elliott Trudeau: 1968-2000
by John English
(read aloud)

This book was particularly comforting and almost talismanic to read during the interminable 2015 federal election campaign.
Looking back fondly on my 2015 reading, looking forward eagerly and with anticipation to my 2016 reading, I'll simply conclude (as I've done in previous years) …
It's not how many you read that counts. It's that you read that counts.