I've mused in previous blog posts about the importance of literacy. From those musings, coupled with wise advice and support from book and publishing friends and acquaintances in real life and online, I've made a commitment to supporting literacy initiatives and programs … every time I hit a followership milestone on Twitter.
This time, I've made my donation as follows: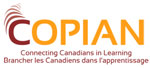 For 25 years, non-profit organization Copian (previously known as the National Adult Literacy Database) built Canada's largest and most comprehensive digital collection of Literacy and Essential Skills tools and resources. This database/collection was a vital resource to numerous grassroots literacy organizations, libraries and individuals, not only providing materials but also comprehensive online training.
Earlier this summer, the Government of Canada withdrew vital funding, forcing the closure of Copian. The following coverage and reactions capture the dismay, confusion and disappointment:
Mainstay of Canada's literacy movement topples: Goar
Literacy workers distraught as Ottawa eliminates their national database and resource centre.
by Carol Goar
Toronto Star
July 3, 2014
Q Essay: Literacy isn't just a job skill
Q with Jian Ghomeshi
July 10, 2014
As Jian Ghomeshi points out in his audio essay: "Reading, writing, being able to find your way around your world safely and intelligently, all seem like the kinds of things anyone in Canada would support."
The government says it no longer wants to spend money on "administration and countless research papers," and instead want to prioritize literacy for the purpose of obtaining employment.
But literacy, notes Jian, does more than make you employable – it enriches your life.
Update: On September 24, 2014, Copian announced that they have been able to restore a streamlined version of their online library. While the content is not maintained as regularly as before, Copian hopes this will tide over everyone depending on this information until the organization can devise an ongoing sustainable business model.
As I've mentioned previously on this subject, much more important than numbers of followers or influence scores or whatever is that we are in this social milieu reading and writing and talking … about books and literature and print and digital formats and reading devices, and on to bookstores and libraries and the vital reading and writing experiences in all their forms. I value those who follow me and converse with me, those that I follow and learn from, and those that I come across even fleetingly in this vibrant tweeting, retweeting, chattering, enthusiastic and engaged environment. It's not the numbers of them (although that there are an endless potential for book friends out there continues to take my breath away), but the quality of the discourse and the spirit, dealing with fundamental issues, not to mention myriad delights.
Numbers are just numbers. But then again, we can use those numbers in creative ways to challenge ourselves to remember, to recognize, to give back. Through this exercise, I've learned about other organizations and institutions supporting literacy, literary causes and books that I'd like to recognize in future, so I'm going to set a goal to do just that whenever I hit one of those "number" milestones. I challenge other book tweeters and bloggers to do the same.