Most recent of poet Alice Oswald's many accolades is the 2017 Griffin Poetry Prize, for her 2016 collection Falling Awake. While the words on the page are glorious unto themselves without further enhancement, it is even more enchanting and satisfying when an accomplished poet's beautiful words are showcased with rich and gorgeous packaging. Such is the case with Oswald's early work, Dart, produced in a special edition by publisher Faber & Faber.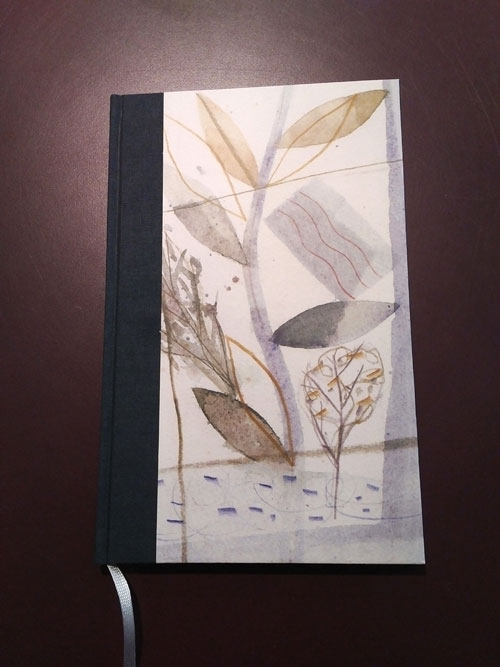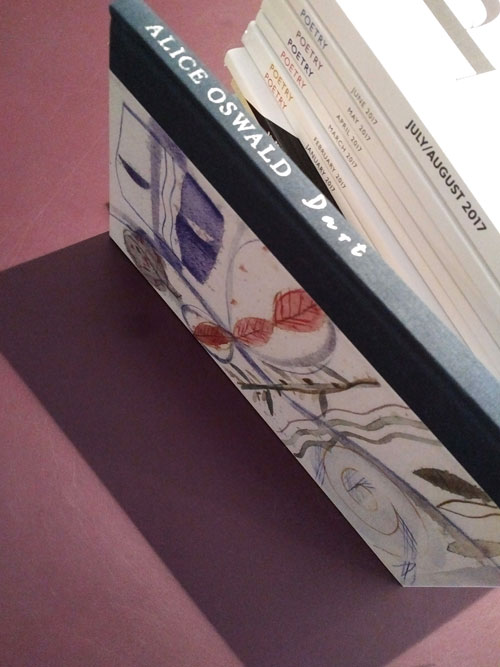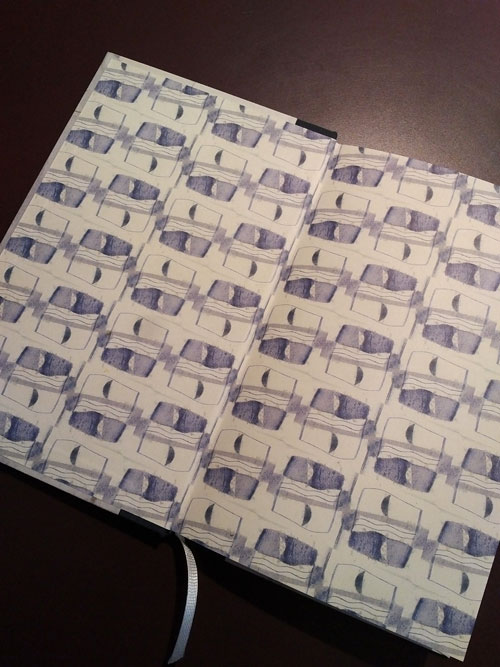 Artist Jonathan Gibbs' design feels very attuned to how Oswald approached the extended poem's subject matter, as she describes it:
"This poem is made from the language of people who live and work on the Dart. Over the past two years I've been recording conversations with people who know the river. I've used these records as life-models from which to sketch out a series of characters – linking their voices into a sound-map of the river, a songline from the source to the sea. There are indications in the margin where one voice changes into another. These do not refer to real people or even fixed fictions. All voices should be read as the river's mutterings."
I don't know what Gibbs' creative brief might have been for this lovely assignment, but the phrase "river's mutterings" seems captured perfectly by the lush tumblings of leaves and strands and colours on the cover.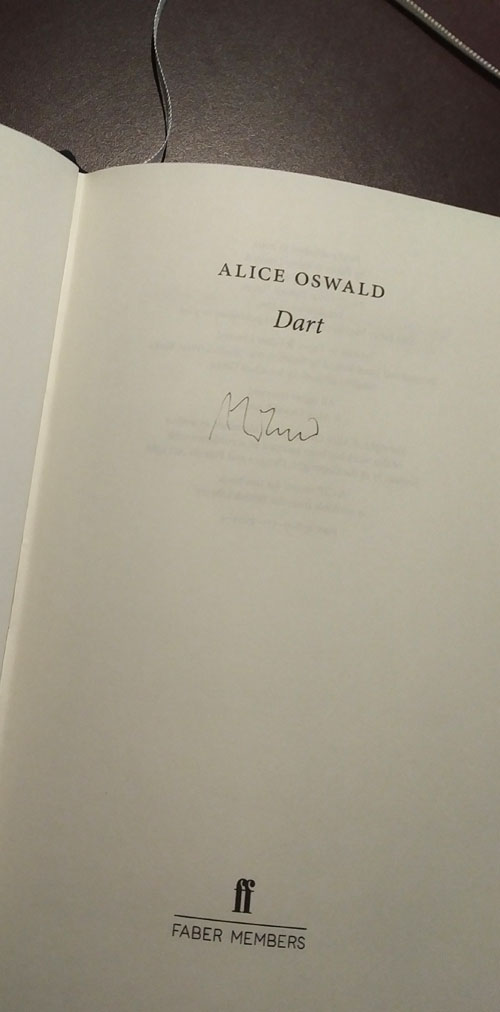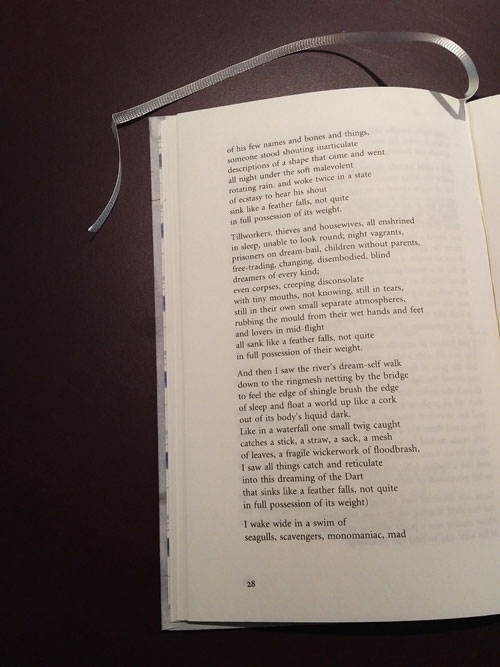 This inviting book has already inspired me to share its contents:
someone stood shouting inarticulate /descriptions of a shape that came & went/all night under the soft malevolent /rotating rain #todayspoem

— Vicki Ziegler (@bookgaga) July 27, 2017
My #todayspoem choice is from Dart by Alice Oswald (2002 @FaberBooks) pic.twitter.com/MTy5D2OrWD

— Vicki Ziegler (@bookgaga) July 27, 2017
Dart, by Alice Oswald (Faber & Faber, 2002, 2016)