Our silent book club gatherings are growing … and everyone wants to take part!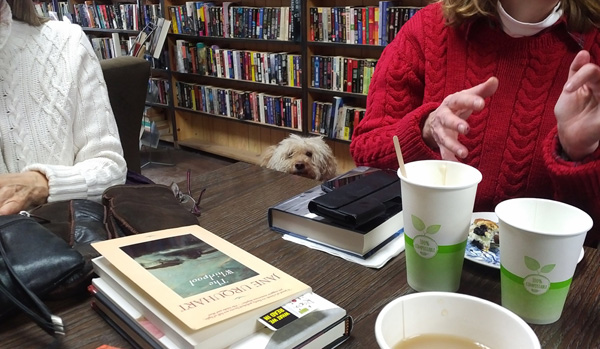 (That envious reader wannabe is Milo, amiable canine assistant at the cafe at which we gather.)
On another cold (but brilliantly sunny this time) Saturday morning, we bundled up, grabbed our books and gathered once again at local cafe Press Books Coffee Vinyl for our third silent book club meeting. Four people attended our inaugural meeting in November, and five gathered for our second meeting in December. This time, after we scrambled a bit to push together another table and grab some additional chairs, our circle was comprised of nine booklovers.
We were together for about two hours or so, and as before, I came away feeling energized and enthused, and pretty confident that fellow attendees felt the same way. The hour of silent reading was both soothing and productive, during which I finished a short story collection over which I'd been lagging and struggling a bit during the week, and also read some poetry. I so enjoyed the discussion beforehand, during which I got to know some neighbours and acquaintances a bit better and learned about the authors and subjects that fuel their individual reading passions, across a range of fiction and non-fiction.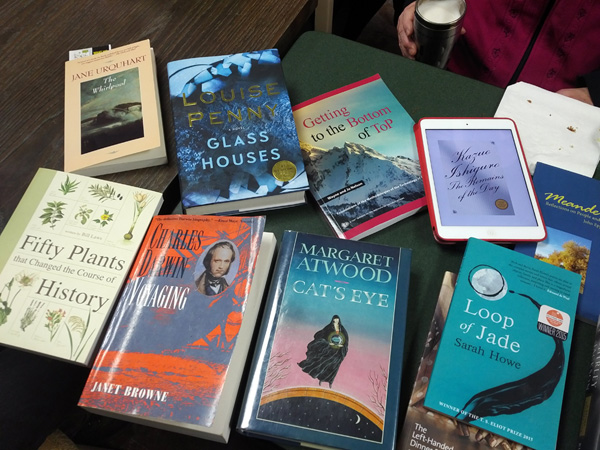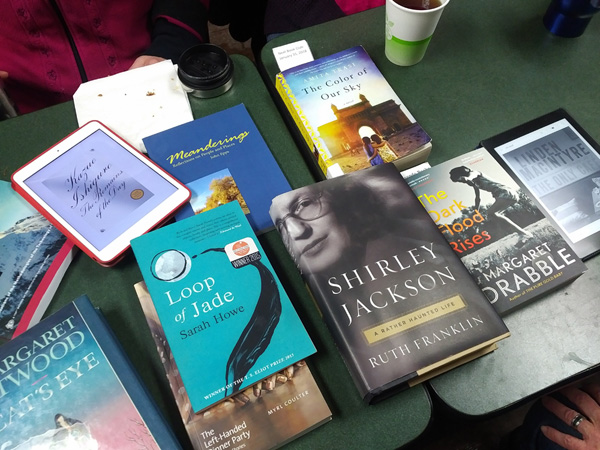 Here are the books the members our silent book club meeting read and/or discussed today:
Our next meeting is already scheduled for mid-February. Again, I can't wait. The books, the discussion, the time spent in company with neighbours and devoted readers – it's all so welcoming and infectious. As I predicted, the warmth of these gatherings is seeing me through this decidedly wintry winter.